About Glover Physical Therapy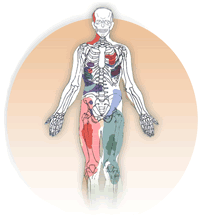 We would like to take a moment to welcome you to our office. Thank you for giving us the opportunity to help you live a more functional, pain free, quality-filled life.
Since its inception in 2003 Glover Physical Therapy and Pain Rehabilitation has upheld standards of high quality and excellence in the delivery of physical therapy and pain rehabilitation services. Our values and how we service our patients is top priority. We strive every day to exceed our patients' and referring physicians' expectations - and we're doing just that!
---
Along With Providing General Outpatient Rehabilitation, We Specialize In The Treatment Of:
Chronic Pain Syndromes
Pain related to Orthopedic Injuries
General Medical & Orthopedic Post-Surgical Pain
Neurological, Muscular & Musculoskeletal Pain
Scar Tissue / Adhesion Pain
Back & Neck Pain
Arthritis Pain
Our Commitment To You Is To Provide:
Comprehensive physical therapy to address all of your needs
High Quality care using hands-on pain treatment techniques that are truly effective
Personal, one-on-one sessions every time you come in
Coordination of an interdisciplinary plan of care with other medical specialists
ALL private treatment rooms
Optimum comfort
We are especially committed to listening to You and providing You with a caring environment. We will fully focus on You and strive to achieve the results You deserve.
Thank You for choosing Glover Physical Therapy and Pain Rehabilitation!
---